Federal election 2019: House prices dip in string of affluent east coast electorates
Post date: 06:49:53 16-05-2019
Citation from Elizabeth Redman
House prices have dropped most in a string of affluent east coast electorates that are largely Liberal-held, new figures show.
Seats held by Labor were not immune, as the housing market weakens across the nation's two largest cities.
Housing policy has been a hot topic in the campaign, with Labor proposing to curb negative gearing tax breaks in a policy that the Coalition warns would force prices down further, and the Coalition unveiling its own policy to help first-home buyers get into the market with a low deposit.
Along Melbourne's bayside, the seat of Macnamara, formerly Melbourne Ports and held by the ALP's retiring Michael Danby, house prices fell 29.4 per cent over the past year, the highest declines of any seat.
Some of the most sharp falls have been in Melbourne's leafy eastern suburbs.
Prices across Treasurer Josh Frydenberg's blue-chip electorate of Kooyong have fallen 19 per cent over the year to the end of March, while outgoing Jobs Minister Kelly O'Dwyer's old seat of Higgins has seen prices drop the same amount, Domain figures show.
Further east in Chisholm, which was held by Liberal-turned-independent Julia Banks who switched focus to contest coastal seat Flinders instead, prices dropped 19.6 per cent over the past year.
| | | | | |
| --- | --- | --- | --- | --- |
| State | Electorate | Held by | Median house price | YoY change |
| Vic | Macnamara | Labor | $1,200,000 | -29.4% |
| Vic | Chisholm | Liberal | $1,045,000 | -19.6% |
| Vic | Kooyong | Liberal | $1,700,000 | -19.0% |
| Vic | Higgins | Liberal | $1,478,000 | -19.0% |
| NSW | Bennelong | Liberal | $1,330,500 | -18.5% |
| NSW | Cook | Liberal | $1,227,500 | -18.2% |
| Vic | Melbourne | Greens | $1,067,500 | -17.9% |
| Vic | Hotham | Labor | $900,000 | -16.3% |
| NSW | Watson | Labor | $925,000 | -15.9% |
| Vic | Menzies | Liberal | $1,060,000 | -15.9% |
| NSW | Barton | Labor | $1,100,000 | -15.4% |
| Vic | Goldstein | Liberal | $1,465,500 | -14.8% |
| NSW | Banks | Liberal | $950,500 | -14.4% |
| NSW | Reid | Liberal | $1,650,000 | -14.3% |
| NSW | Hughes | Liberal | $920,000 | -14.0% |
| NSW | Grayndler | Labor | $1,380,000 | -12.4% |
| NSW | North Sydney | Liberal | $2,160,000 | -11.8% |
| Vic | Deakin | Liberal | $785,000 | -11.8% |
| NSW | Mitchell | Liberal | $1,068,000 | -11.7% |
| NSW | McMahon | Labor | $720,000 | -11.7% |
Source: Domain
Melbourne buyers' agent David Morrell said the volume of sales had been low in the city's well-heeled inner east as owners delayed decisions to move ahead of the election.
"What rich people can afford to do is they don't have to do anything," he said.
"We've been in what we call the perfect storm. We've had the banking [royal commission report] come out, then we've had Easter, then we've had an election: three big stop lights."
The price drop came amid a change in the type of homes being sold, Domain economist Trent Wiltshire said.
"Melbourne's inner bayside suburbs have seen some of the biggest price falls during this downturn, particularly in places like St Kilda and Albert Park," he said.
"Higher priced houses generally held by owner-occupiers aren't changing hands much, whereas there's more activity at the lower end of the market, contributing to the big decline."
Mr Wiltshire said, more broadly, buyers and sellers were "possibly sitting on their hands waiting until the election is over", with the number of sales in Melbourne close to a record low and the number in NSW the lowest in over two decades.
Hocking Stuart Albert Park director David Wood said there was a feeling the worst was over for the neighbourhood, after selling five houses in Albert Park in the past week.
"There's a lot of optimism that once the election is done that things are going to improve," he said. "Vendors are not forced to sell so they don't … buyers are there, they still have a fear of paying too much.
"I think very much the election is on everyone's mind."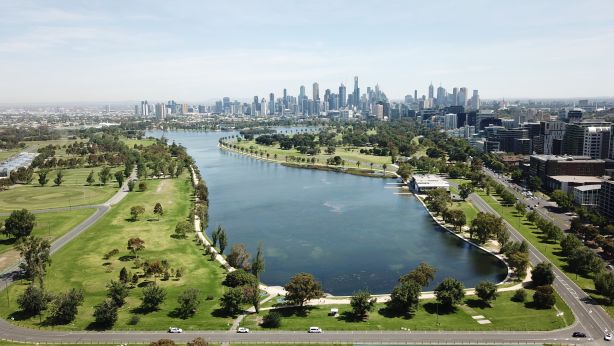 In Sydney, house prices fell more than 18 per cent in each of the Liberal-held electorates of Bennelong on the north shore and Prime Minister Scott Morrison's seat of Cook in the south.
McGrath Ryde sales agent Michael Dowling said prices in Ryde had eased off after booming in recent years, and buyers had started to dip their toes back into the market in recent weeks.
"Sellers are probably waiting a little bit to see what happens over the next month or two," he said. "I'm definitely noticing sellers commenting more about the election than buyers."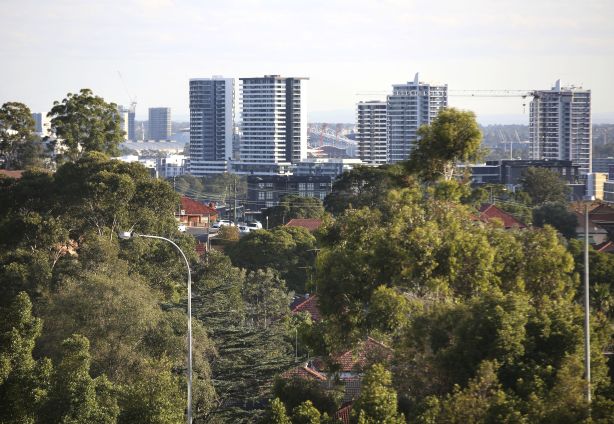 Over the past year the downturn has been concentrated in the two largest states, but voters in regional Queensland towns are likely to remember a longer stretch of housing market weakness at the polls.
In marginal seats such as Flynn and Dawson, prices are still lower by double digits than five years ago.
As the election looms, worries about falling prices demonstrated the insecurity of a nation where so much household wealth depends on home ownership, University of Sydney urban planner and policy analyst Professor Nicole Gurran said.
"It's kind of ironic – we had a lot of political posturing when the market was at its peak, the government saying how worried they were about housing affordability," she said.
"There's this panic prices might fall. If you're an aspiring first-home buyer or renter it'd leave you a bit confused, you'd think housing affordability measures should result in some cooling.
"Lower house prices are only a problem for people in negative equity and need to sell … that's still likely to be a small, but perhaps growing, proportion of home owners."
Ngày đăng: 11:07:03 06-08-2020

Thành viên tham gia Philip Lowe (Thống đốc và Chủ tịch), Guy Debelle (Phó Thống đốc), Mark Barnaba AM, Wendy Craik AM, Ian Harper AO, Steven Kennedy PSM, Allan Moss AO, Carol...

Ngày đăng: 06:42:30 07-07-2020

Agents have reported a competitive day of bidding in Sydney and Melbourne, reflecting a "strong appetite" from buyers even amid recent coronavirus spikes.